Your in-game name: =EK=5K.
Rulebreaker (in-game name): Kingabbas
Date and time of Rulebreaking: 10/09/2017
What did he do? Describe please: Wall hack in  tournament /proploc 35
Players who witnessed the violation (in-game names): Many
Any links to screenshots you took as evidence:
https://www.youtube.com/watch?v=VGADgMuW1ww&feature=youtu.be
Note: Watch him carefully.

Backtodagame

Legendary Member





Posts

: 1650


Points

: 1852


Reputation

: 1


Join date

: 2016-07-20


Age

: 17


Location

: Anywhere



At 0:36, 1:12, 3:09 are valid spottings of his wallhacks, therefore this evidence is enough for a suitable punishment. However, their were others I spotted in the clip, but it could've been trespassing thru objects while in object creation process.
@4K
_______________________________________
"No matter how big the world is, Tokisaki Kurumi is the only person that can interfere with irreversible time. And also this Zafkiel. Please don't lend your ears to nonsense made by smart scholars and authors."
I lub you all <3
If you need any help in situations in the server, contact me on my Facebook "Kurumi Tokisaki VCMP" & I'll do my best to support you at all cost. I recommend you do.

Well, the video isn't very clear because it's stuttering, but it does make him suspicious and another report on him by another guy and many witnesses, therefore the report will be accepted.

Banned.
Report accepted.
Thanks for reporting.
_______________________________________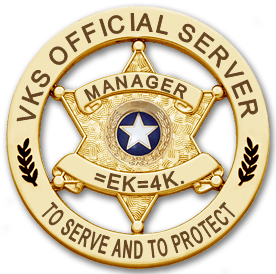 Feel free to PM me for any help.

ЧК.

Manager







Posts

: 7862


Points

: 8265


Reputation

: 108


Join date

: 2014-05-02


Age

: 19


Location

: Jeddah, Saudi Arabia



---
Permissions in this forum:
You
cannot
reply to topics in this forum