Your in-game name:
Devil
Date the bug occured:
Fuu
The command the bug belongs to:
all custom properties objects
Description of the bug:
All custom properties objects are un soild some are solid please fix it I made my prop with love

Screenshots you took:
/proploc 27-58
Signed by:
Devil
Sorry for posting here
for your information and if i guess right what you are trying to say.That was impossible to made the object unsolid to solid in addition you should note the id of everyobject at notepad to remember

for example 1-mansion door 2-dancefloor 3-lights

AlexMercer

Legendary Member





Posts

: 1249


Points

: 1561


Reputation

: 24


Join date

: 2015-08-28


Age

: 16


Location

: Karachi,Pakistan



Apparently the new VC-MP client update made it this way and has nothing to do with me or our server at all. However this issue is apparently fixed now. All you have to do is to restart your browser and run it as an administrator. Solved.
_______________________________________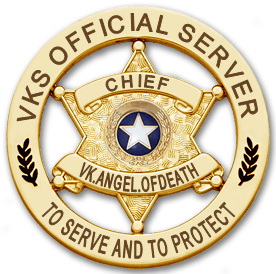 VK.Angel.OfDeath

Chief of the Community





Posts

: 4407


Points

: 6019


Reputation

: 109


Join date

: 2012-10-28


Age

: 23



---
Permissions in this forum:
You
cannot
reply to topics in this forum