Your in-game name: [ON]Sheep
Admin who banned you: 2 admnis The bro 4K and RainbowDash
Date and time of banning: i think 2 moth ago
Reason given by the admin for the ban: Hack and Aimlock
Your defense please: iam will changed my self and all admin we will see me if iam donig anything for hack permanat baneed.
Witnesses who support you (in-game names): Yes in parkour iam doing hacks its speed hack for get the 1st and iam use aimlocker but now iam changed my self and i need to all palyers vcmp to see me this is the last unbaneed request and iam promise do not do that in the future .
Any screenshots you took for your defense:
I am not have any screenshots just iam verry sorry only and thanks admnis.


[ON]Sheep

New Member





Posts

: 33


Points

: 49


Reputation

: -2


Join date

: 2017-10-13




[FS]Aphrodi

New Member





Posts

: 5


Points

: 3


Reputation

: 0


Join date

: 2018-04-20


Age

: 12



_______________________________________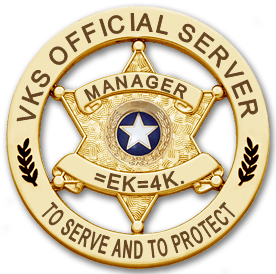 Feel free to PM me for any help.

ЧК.

Manager







Posts

: 7768


Points

: 8170


Reputation

: 105


Join date

: 2014-05-02


Age

: 19


Location

: Jeddah, Saudi Arabia



---
Permissions in this forum:
You
cannot
reply to topics in this forum